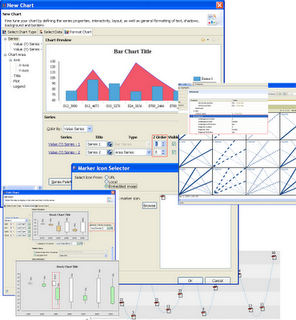 De BIRT ya
hemos hablado en muchas ocasiones
, pues dentro del entorno Open Source es un buen complemento de Pentaho, por ejemplo (por ello s olventamos el bug para que funcionara con la version 2.0 de Pentaho ). Por ello, os informamos de las novedades que se incluyen en la nueva versión 2.5, que ya va por si Milestone 6.
Novedades:
-
Chart Improvements: Z-Ordering, Empty Chart Messages, Cursor Types, Pie Chart Coverage, and Label Spans
.
-
Designer Improvements: Resource Folder setting improvements
-
508 Properties and Diagonal lines
-
Duration Script Functions
Saber más:
-
Birt Home Page
.
- Descargar
BIRT 2.5 M6
.
-
Ejemplos
.
-
Birt World
.
-
Birt Newsgroup
-
Birt-Exchange Community Site