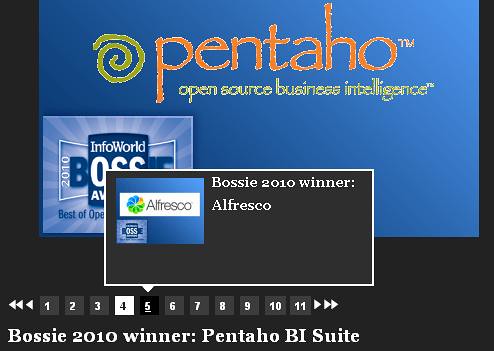 ... y nos encontramos..... muy pocas sorpresas.... lo que da una buena idea de la consolidación que están teniendo las soluciones empresariales Open Source.
... and the winners are!!!
Bossie Awards 2010: The best open source applications
- Open Bravo, SugarCRM, Pentaho, Alfresco, Drupal, Wordpress, LogicalDoc, TikiWikiCMS, Apache Solr
Por cierto.... vosotros haríais algún cambio en la lista?