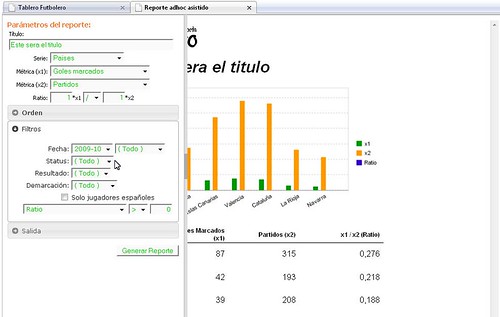 We area working in some improvements to our Sample Dashboard BI solution about Football Statistics, based on Spanish League, called Tablero Futbolero . (you can get your free password signing in our Social Web about Tablero Futbolero)
We hope to release this new version asap. Meanwhile, we show you a video with some new functionalities like Guide Adhoc Reporting we are testing. See Video .
At the moment, you can continue using our current Tablero Futbolero with all the statistics for the last three seasons, including this one. You can get a free copy of our ' Study of Spanish League midseason'
too.
Check info and videos about TF