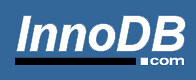 Al parecer Oracle se prepara para el lanzamiento de su base de datos Open Source, luego de adquirir Innobase , un desarrollador de la tecnología de base de datos de open source InnoDB . Esta acción puede provocar presión en quienes hacen competencia a Oracle, como Microsoft con SQL Express y Sybase con su edicion express.
Los expertos expresan que esta acción por parte de Oracle puede significar el primer paso hacia la adquisición de MySQL, que es la principal base de datos open source o en otro panorama simplemente obstruir su libre movimiento.
¿Qué es InnoDB?
InnoDB proporciona un sistema que seguridad, fortaleza y herramientas de backup para los usuarios que utilicen MySQL.
Aquí podéis comprobar los capítulos del manual de MySQL que hacen referencia a InnoDB:
14.2.1. InnoDB Overview
14.2.2. InnoDB Contact Information
14.2.3. InnoDB Configuration
14.2.4. InnoDB Startup Options
14.2.5. Creating the InnoDB Tablespace
14.2.6. Creating InnoDB Tables
14.2.7. Adding and Removing InnoDB Data and Log Files
14.2.8. Backing Up and Recovering an InnoDB Database
14.2.9. Moving an InnoDB Database to Another Machine
14.2.10. InnoDB Transaction Model and Locking
14.2.11. InnoDB Performance Tuning Tips
14.2.12. Implementation of Multi-Versioning
14.2.13. Table and Index Structures
14.2.14. File Space Management and Disk I/O
14.2.15. InnoDB Error Handling
14.2.16. Restrictions on InnoDB Tables
14.2.17. InnoDB Troubleshooting
Mientras, por su parte Oracle dice que ha respaldado desde hace tiempo el software de código abierto y agrega que espera hacer más contribuciones para estos sistemas en el futuro. Dice además que planea negociar el extender la relación de InnoDB con MySQL.
Sin embargo no son pocos los que piensan que Oracle ha utilizado esta compra para obstaculizar el desarrollo de la tecnología Open Source. Personalmente, creo que sería como poner puertas al campo. Algo muy dificil de conseguir y en donde habrái que invertir muchos recursos.
Ver el comunicado oficial de la compra.