Ya tenéis disponible la versión 7 de Pentaho Open Source, tanto de BI Server , como de PDI (Pentaho Data Integration)
A disfrutar!!
Si necesitas apoyo para una migración de versiones anteriores, echa un vistazo a este post
En este blog , puedes seguir lo contado en cada una de las charlas, más que interesantes, que se contaron en el Pentaho Community Meeting de Amberes (PCM16)

Una de las funcionalidades más interesantes presentadas es:
WebSpoon
A web browser based version of Spoon. WebSpoon is basically Spoon that runs in your brower , easy as that.
By accessing a server URL, you can create, preview, save and run transformations and jobs in your browser. WebSpoon works on server side, so all your transformations are stored and run in your browser.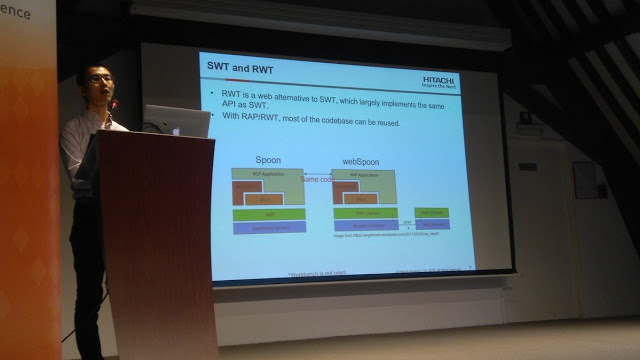 If you want to deploy webspoon for yourself, you can download the .war file from the repository , copy it to the tomcat webserver folder and restart your server. After doing so, webspoon will be accessible through the url of your running server.
Different usecases can be thought of for a browser based spoon:
PDI on the go: run pdi on your smartphone or tablet.
Security: transformations and jobs run on the server so the data remains within the server.
No installation required.
No difference in UI between BI server and DI server.
In order to get developing yourself and contribute to the project, clone the repository, install RAP and eclipse and import the cloned UI folder as an eclipse project.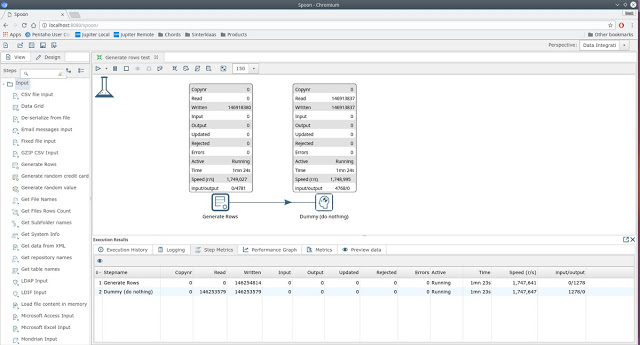 A disfu