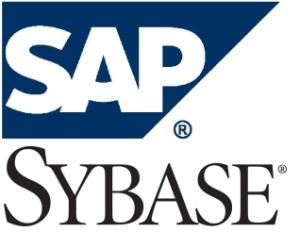 Como en el libro de los 10 Negritos de Agatha Christie, van cayendo poco a poco los tradicionales actores del Business Intelligence/Data Warehouse de los últimos años (llamados pure players), a manos de los grandes fabricantes tecnológicos, que podríamos agrupar en Oracle, IBM, Microsoft y SAP.
Ahora ha sido SAP quien contará con su propia Base de Datos, como es Sybase. Parece que la empresa se ha valorado en 5800 millones de dolares.
De esta forma SAP da un paso adelante en su estrategia de ampliar mercados y soluciones y competir más de cerca con Oracle.
Curiosamente,
Sybase
había reportado resultados records en el último trimestre.
Ver la historia de las adquisiciones en DW-BI
IBM compra SPSS
IBM compra Cognos
SAP compra Business Objects
Cognos adquiere Applix
Y mas compras... SAP compra OutlookSoft
Oracle compra Hyperion
Cognos compra Celequest
Oracle ha adquirido mas de 25 compañias
BO se queda con Xcelsius
SAP
Website: sap.com
Location: Walldorf, Germany
Founded: 1972
SAP Americas is a subsidiary of SAP AG, the world's largest business software company and the third-largest software supplier overall. SAP Americas' corporate headquarters is located in Newtown Square, PA, a suburb of Philadelphia.
S
ybase
Website: sybase.com
Location: Dublin, California, United States
Founded: 1984
Sybase has a rich 20-year history as a technology leader. Celebrating 20 years of innovation, Sybase has created technology that enables the Unwired Enterprise for our customers and partners by delivering enterprise and mobile infrastructure.