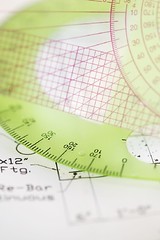 Aunque ya con el año empezado, nos cuentan desde el Portal
Information Management
, cuales son las tendencias que desde HP, creen que serán claves en Business Intelligence durante este año.
Si esto que acabo de comentar en el párrafo anterior alguien lo hubiera leido hace unos cinco años, pensaría que 'que pinta HP pronosticando tendencias en esto del Business Intelligence'; y lo que son las cosas, lo cierto es que HP, es una de esas compañías que decidió dar un giro a su tradicional modelo de negocio Hardware, para adentrarse en el Software y más en realidad en los servicios. Y, liderados por su presidente, dando una importancia máxima al Business Intelligence. Lo comentábamos, ya hace mucho tiempo . HP ha llegado al Business Intelligence para quedarse.
En cualquier caso, las tendencias, que dicen haber extraido de encuestas realizadas a clientes e interesados durante una serie de Conferencias del 2009, tienen un valor indudable (por cierto, van muy en la linea pronosticada por otros medios):
1. Increased data and business intelligence program governance.
2. Enterprise-wide data integration is a good investment.
3. The promise of semantic technologies.
4. Expanding use of advanced analytics.
5. Narrowing the gap between operational systems and the data warehouse.
6. A new generation drives new priorities in data warehousing and BI.
7. Growing impact and opportunity of complex event processing.
8. Growing importance of integrating and analyzing unstructured/semi-structured data.
9. Social computing and BI.
10. Growing interest in cloud computing for BI.