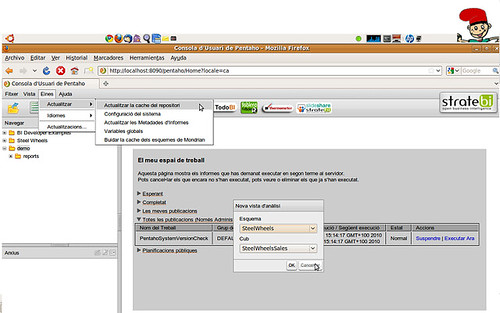 Stratebi
,
principales especialistas BI Open Source en España
,
ha traducido al catalán el Pentaho BI Server PUC (Pentaho User Console), idioma en el que sabemos y conocemos de muchos usuarios y proyectos.
Descargar ficheros para traducción .
Hi. At Stratebi we had to translate Pentaho BI Server PUC to catalan language. We would to contribute with the comunity so we provide the catalan translation files to they can be included to nexts releases. So, this is not a bug it's a colaboration, you can get the catalan translation from the file attached.