Como ultimamente se van acumalando los estudios, eventos y demás novedades en el campo del Business Intelligence, muchas veces se nos quedan fuera, noticias relevantes . Os ponemos un pequeño resumen de alguna de ellas: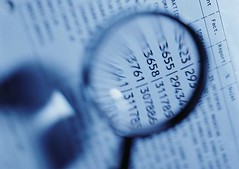 Microsoft Announces SQL Server Fast Track Data Warehouse
: Microsoft intenta optimizar su Base de Datos para el uso en BI-DW. La aparición de appliances y otras bases estaba dejando un tanto descolocada a la multinacional de Windows en este mercado.
Jinfonet Announces General Availability of JReport 9 Service Pack 1
. La popular solución de informes (que ultimamente se está empezando a sustituir por Reporting Open Source), saca nueva version.
Gartner says key to BI is talk, not tech
. Me encanta....
Effective Business Intelligence for an Uncertain Economy
. Una nueva vuelta de tuerca a la necesidad de usar 'correctamente' el Business Intelligence en tiempos de crisis.
A Roadmap To Intelligent Business,
una aproximación detallada y muy interesante de uno de los grandes expertos.
Dashboard Design: Key Performance Indicators & Metrics
, Nunca esta de más, recalcar lo importante que es 'el diseño', como paso previo al desarrollo técnico en un Cuadro de Mando.