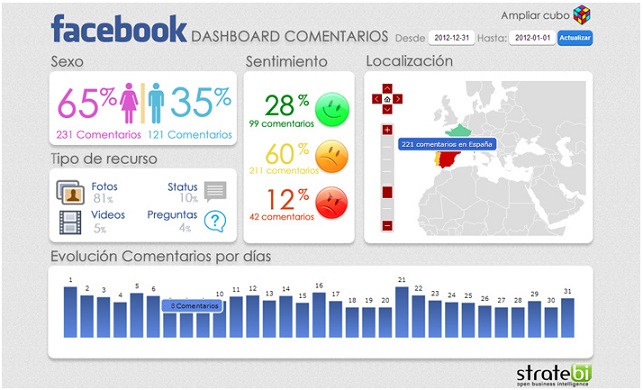 Download free Technical Document

To keep track of users and marketing campaigns , professionals are facing with the problem of having to access various online analytical tools that are not developed considering the individual needs of these professionals and other common needs , so only can analyze the information in a limited way . Furthermore , making this track users across these platforms , the information is distributed and decentralized without allowing crossing it.
From Stratebi , we have mixed the potential of free and open source BI tools with data from various internet sources ( Facebook , Twitter , Blogs , Youtube , LinkedIn, Google Analytics , Comscore , Omniture ... ) to create a fully customized solution who can answer the most various performance indicators ( KPIs ) that the professional is willing to analyze internet and social networks , allowing to mix and analyze data from different perspectives.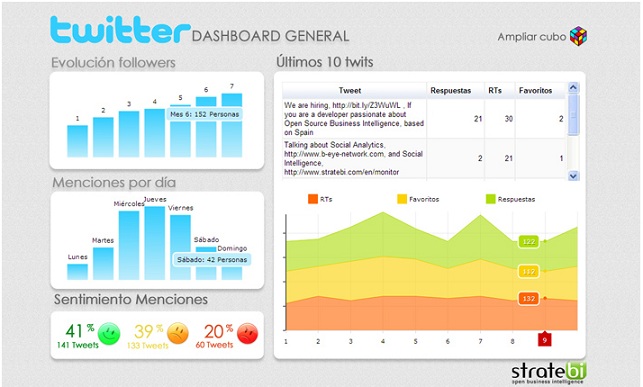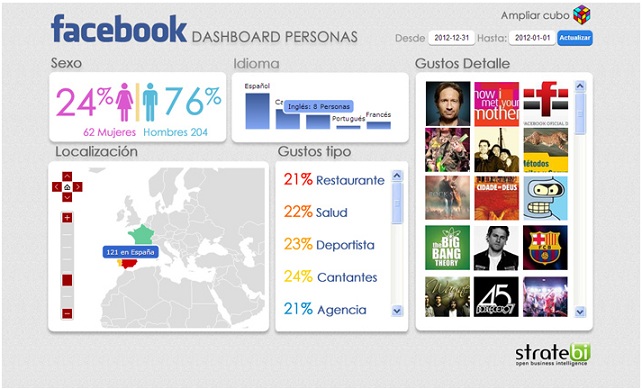 Gracias a al uso de Pentaho Data Integration (Kettle) y Pentaho Data Mining (Weka) y unos buenos conocimientos técnicos, todo es posible!!