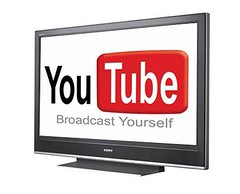 Youtube cada vez se está convirtiendo en un gran lugar para aprender y conocer. Os dejamos algunos de los mejores videos que hemos seleccionado tanto en temas de Business Intelligence Open Source como en Pentaho.
Business Intelligence Open Source
Alfons Bataller -OSBI: Open Source Business Intelligence
Alfons Bataller - OSBI, segona part.
Alfons Bataller - OSBI, tercera part.
Business Intelligence Open Source, Emilio Arias,Stratebi
Lluís Bonet - Principales Herramientas Business...
Jordi Conesa - Máster de Business Intelligence
Josep Curto Díaz - Herramientas Open Source de BI: Pentaho
Unleash the Power of Your Data Using Open Source Business
Pentaho
Manual de Pentaho ETL
STPivot, improving Jpivot
Demo Pentaho Stratebi 5
Pentaho Report Designer v3.5 - 1: Creating a Report
Dashboard Editor - Pentaho Community
Pentaho 2.0 Dashboard CDF3.0 with extjs
Pentaho Integrated with Timepedia Chronoscope T...
Weka Data Mining Demo
Pentaho Analyzer Preview - Enterprise Edition