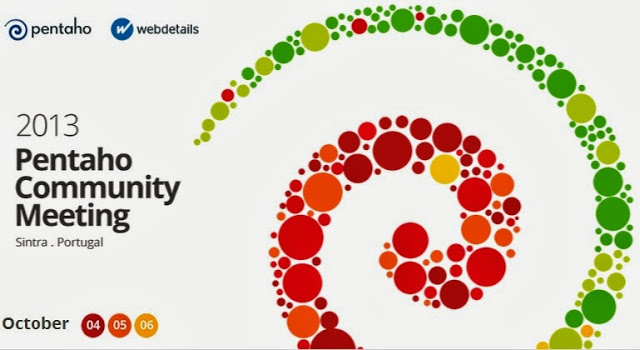 One more year, thanks to Pedro Alves and his amazing team from Webdetails , we´ll be in Sintra (Portugal) next weekend.
- PCM13 Sintra Web
-
Welcome info to PCM13
- PCM13 Program
You can check our comments about all the past Pentaho Community Events we attended:
- Mainz (Alemania 2008)
- Barcelona (España 2009)
- Lisboa (Portugal 2010)
- Roma (Italia 2011)
- Amsterdam (Holanda 2012)
Sample created with Pentaho and CTools from Webdetails
.
Great open source tools!!